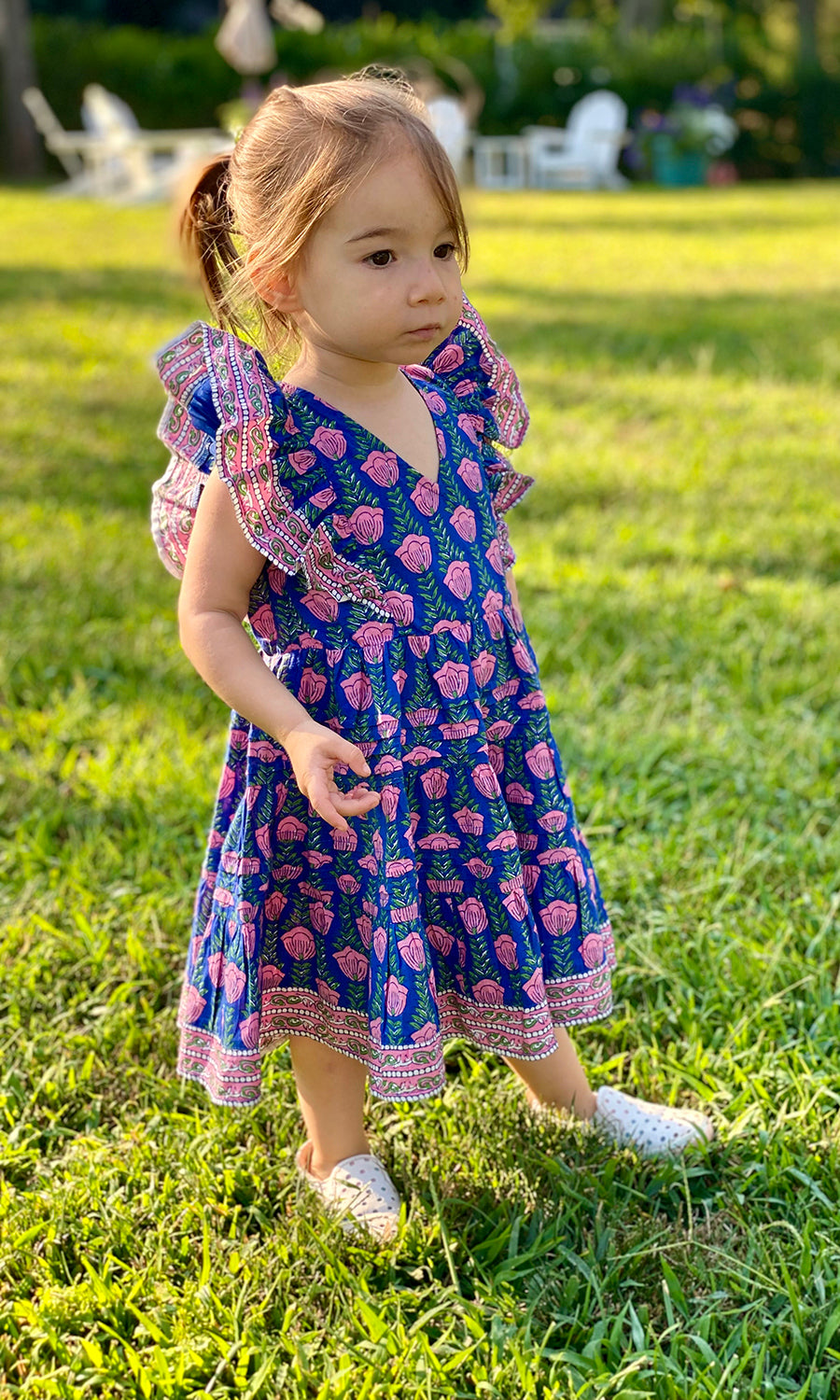 Our lily of the valley block print was so cute we had to make it into a children's dress. The Malin children's dress is sweet as can be with ruffle straps and a tiered skirt. Malin is perfect to dress your little up in, whether it's for picture day, a special occasion, or just a casual day. The lightweight cotton makes Malin easy to wear and keep your little comfortable. 
As a result of the Covid-19 pandemic, our partner factory formed an entity- Gudpan Care Foundation (GCF)- to work towards female education, cancer care, artisan support, & feeding the hungry within the community.
Part of the effort was to keep the artisans who have specialized in their craft & skills over generations employed. The SAYLOR Children's line was born to keep the factory workers gainfully employed during the pandemic. Our Children's dresses are all hand block printed on 100% cotton.  
When you shop with Nandina/SAYLOR collaboration, you are contributing to the well being of the artisans and giving them the strength to create beautiful product for you season after season.
• Lily of the Valley Block Print
• Self: 100% Cotton
• Unlined
• Button on back of neck
• No stretch
• Machine wash cold, tumble dry low

• Imported, India