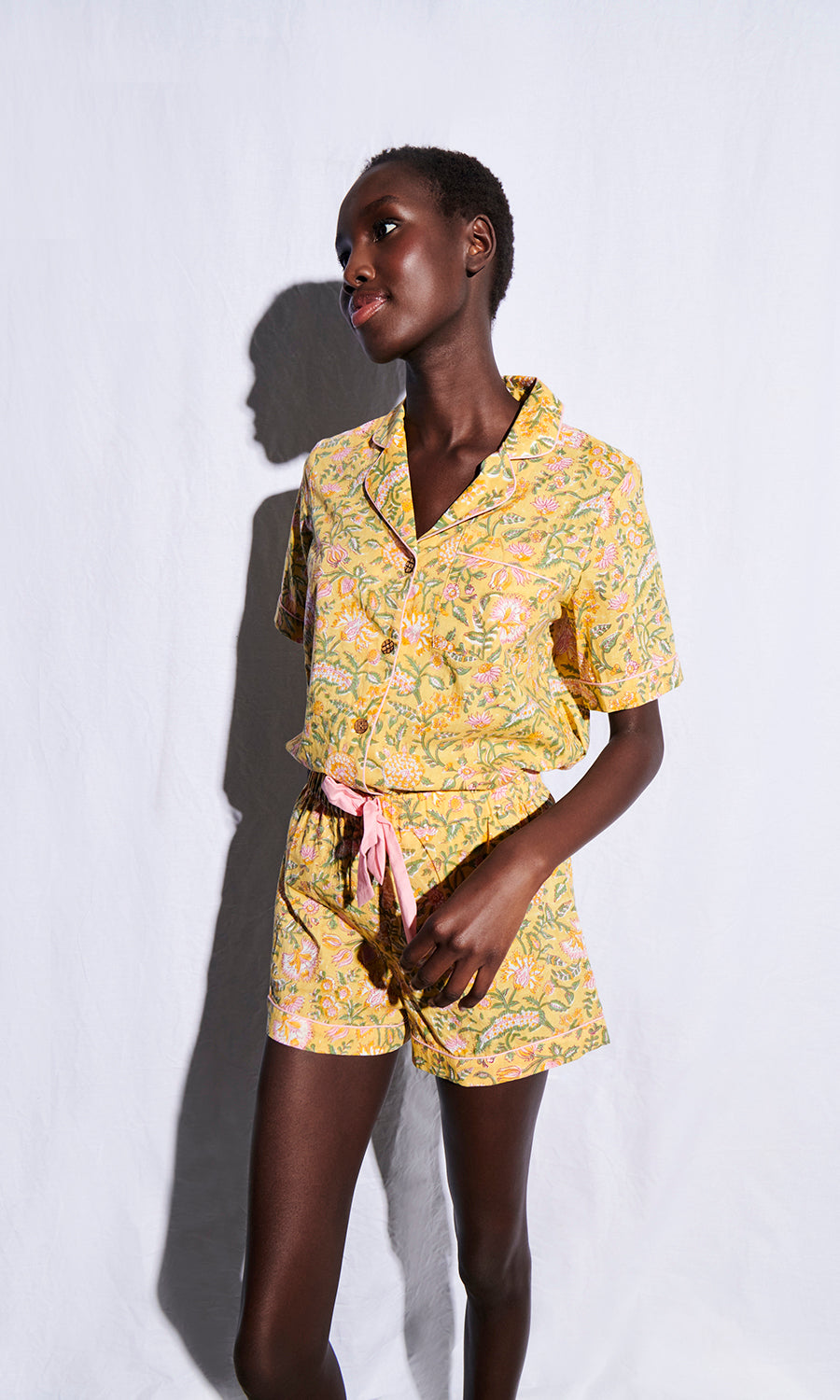 Embrace the coziest sleepwear that can take you from lounging on a lazy day to the most peaceful sleep with our new lightweight cotton PJs. The short sleeve daffodil yellow top and matching shorts will help you unwind after a busy day. The soft cotton will have you snug! Whether you want to elevate your PJ collection (let's admit it, we all have love to sleep in an old oversized tee), or have a self care night- this set is the dreamiest choice for a night in. With a paisley print, adorable buttons, and front pocket this set is perfect for a special occasion like a bachelorette or girls night. If you love this, also check out our azalea pink, begonia green, and thistle blue color options. 
As a result of the Covid-19 pandemic, our partner factory formed an entity- Gudpan Care Foundation (GCF)- to work towards female education, cancer care, artisan support, & feeding the hungry within the community.
Part of the effort was to keep the artisans who have specialized in their craft & skills over generations employed. The SAYLOR Sleepwear line was born to keep the factory workers gainfully employed during the pandemic. Our sleepwear is all hand block printed on 100% cotton.
When you shop with Nandina/SAYLOR collaboration, you are contributing to the well being of the artisans and giving them the strength to create beautiful product for you season after season.
• Sleepwear
• Self: 100% Cotton
• Unlined
• Buttons down front of top, pull on style short
• Stretchy, elastic at waist for a custom fit
• Machine wash cold, delicate. Tumble dry low.
• Imported, India
• Model is 6'1" and wears a size small